Follow this step-by-step guide to add the Facebook Catalog from your Soundee store to your Facebook account. This integration will allow you to use your catalog in Facebook's advertising and shopping features.
1. Locate the Catalog URL in Your Soundee Store
Firstly, you will need to find the link to your Facebook Catalog within your Soundee store. This link cab be easily found in your store settings.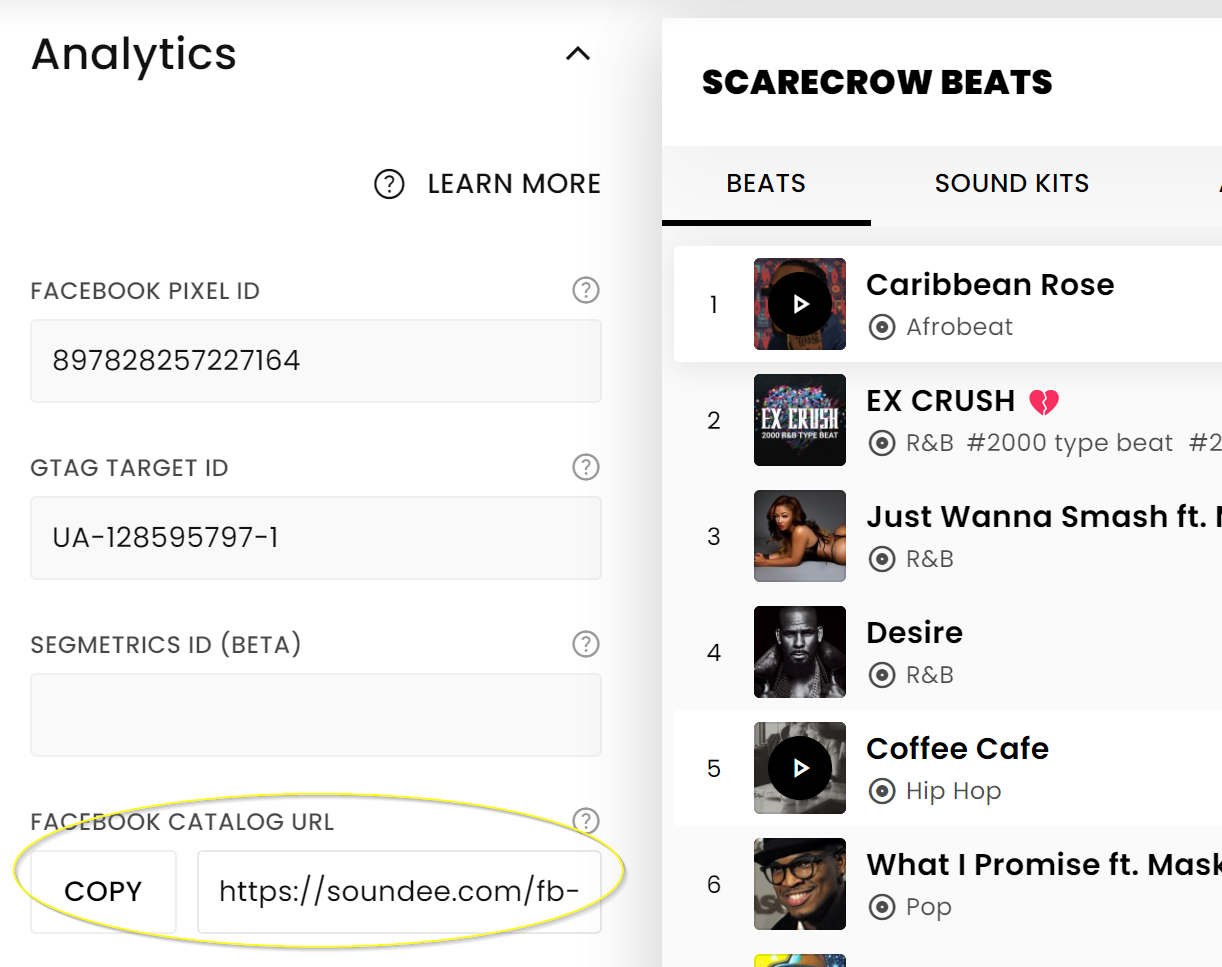 2. Log into Facebook
Next, navigate to Facebook and ensure you are logged into the account associated with your business or advertising activities.


3. Navigate to Facebook Business Manager
Once logged into Facebook, go to the Facebook Business Manager. If you haven't used the Business Manager before, you may need to set up an account first.
https://business.facebook.com/latest/home
4. Access the Catalog Manager
Within the Business Manager, go to Commerce Manager. If it's not readily visible, you can use the search bar at the top to find it.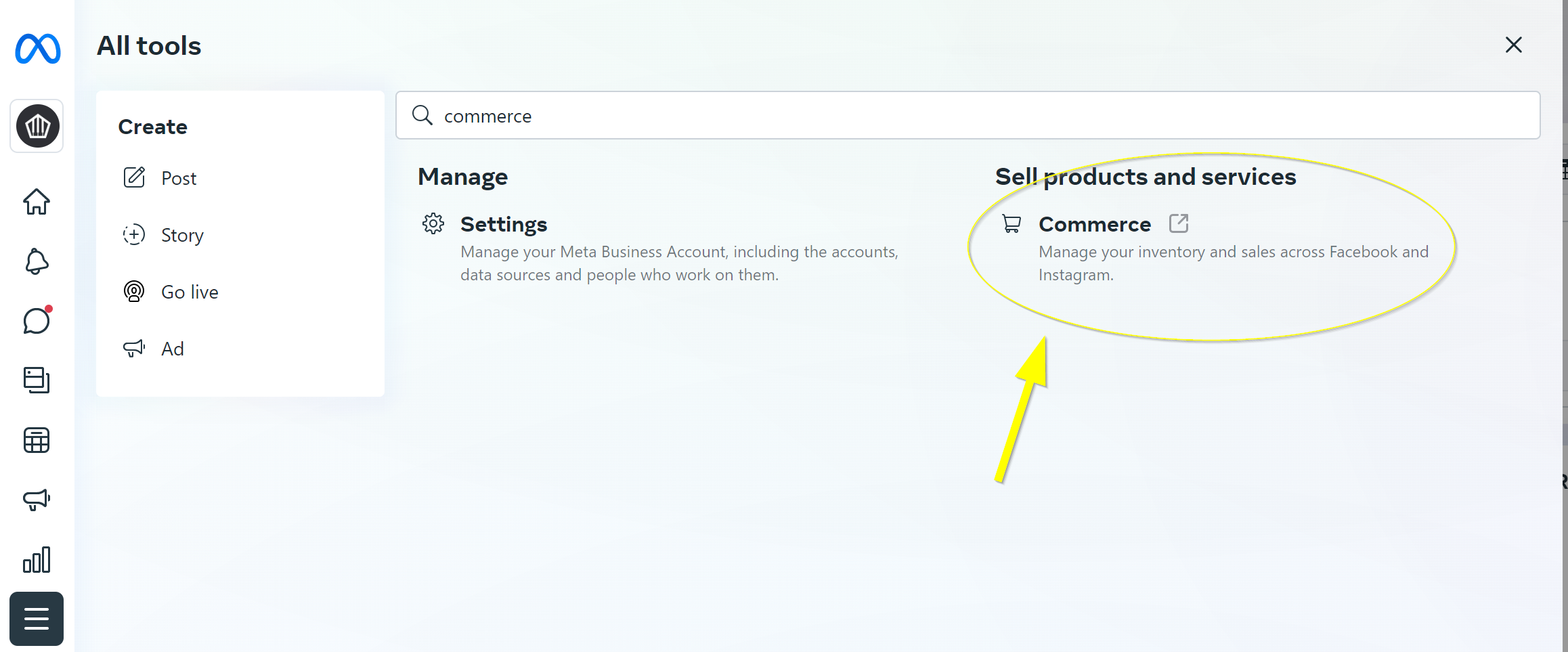 5. Create a New Catalog
In the Catalog Manager, click on the 'Create Catalog' option. When asked to select a catalog type, choose 'E-commerce', and then click 'Next'.
Choose 'E-commerce' and click 'Next'

Select 'Upload product info' and Click create.
Click 'View Catalog'



6. Add Items to Your Catalog
Now that your catalog has been created, you can start adding items. Click on 'Data Sources' and then 'Add Products'. In the 'Use Data Feeds' section, paste in the catalog URL you copied from Soundee.

7. Schedule Regular Updates
To ensure your Facebook Catalog stays up-to-date with your Soundee store, schedule regular automatic updates. This can be done by selecting 'Scheduled Fetch' and setting up the desired frequency of updates.
Click 'Start Upload' to begin the process. Once Facebook processes your catalog, your Soundee store products will be visible in your Facebook Catalog.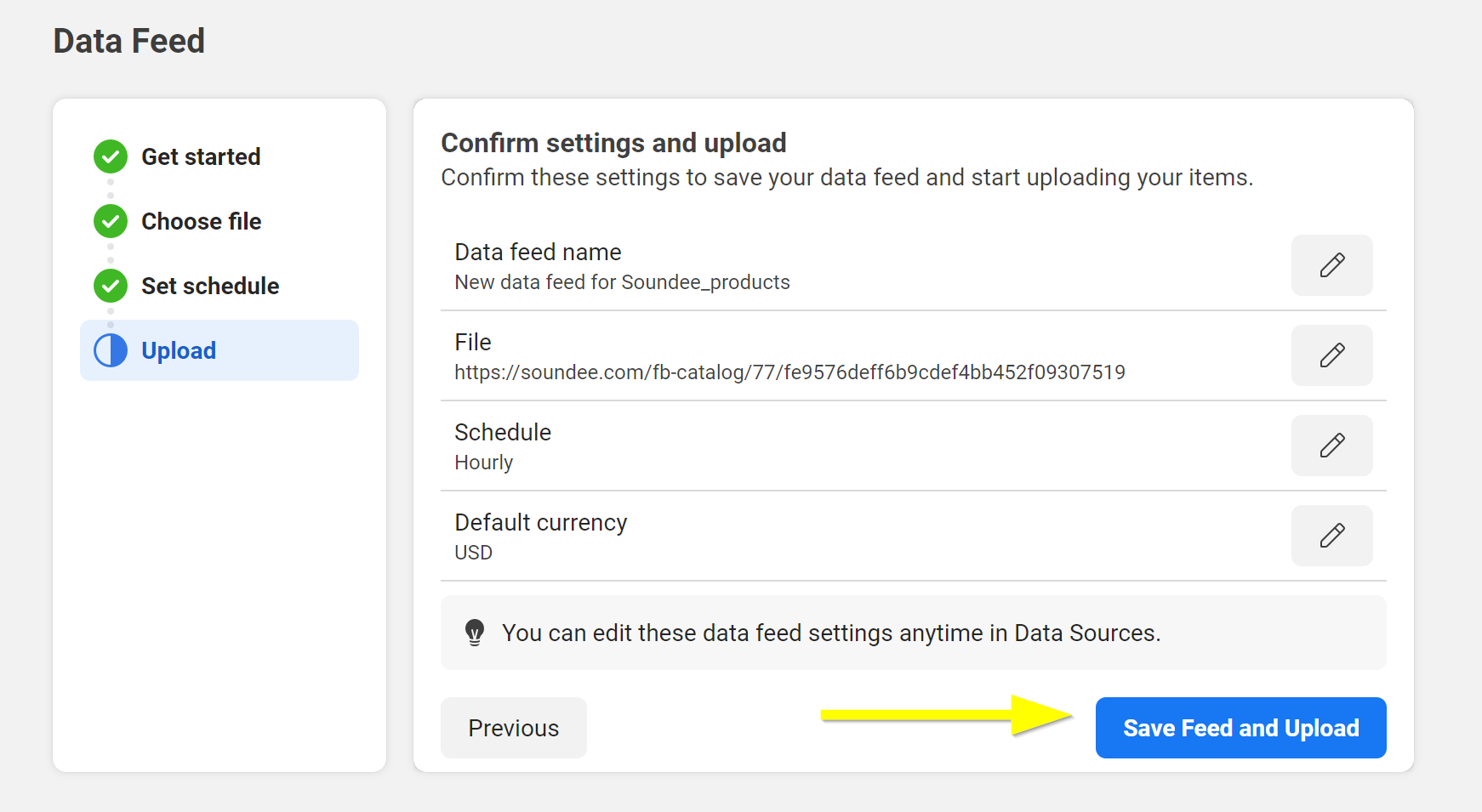 Remember, if you encounter any difficulties during this process, please don't hesitate to reach out to us for further assistance.